Music starts from 19:30 to midnight
Host your event at Babinondas
We are able to book private functions to suit your requirements. Wedding receptions, private functions etc. Catering for parties up to 100 inside the restaurant and up to 40 in our award-winning garden.
During the Summer the Garden Restaurant is available for all private functions 7 days a week by arrangement, during daytimes or evenings as required. Background music is always available. Our disco systems offer a wide choice of music to suit all tastes.
A great way to celebrate your 'hen night' Why not have your Hen night at Babinondas? Enjoy the food, music and entertainment. Full PA system suitable for making announcements for that special bride to be among other things. Our staff will welcome you and ensure your party is definitely one to be remembered. As this is your last chance to enjoy being single, spoil yourself with your close friends and savour an unforgettable occasion.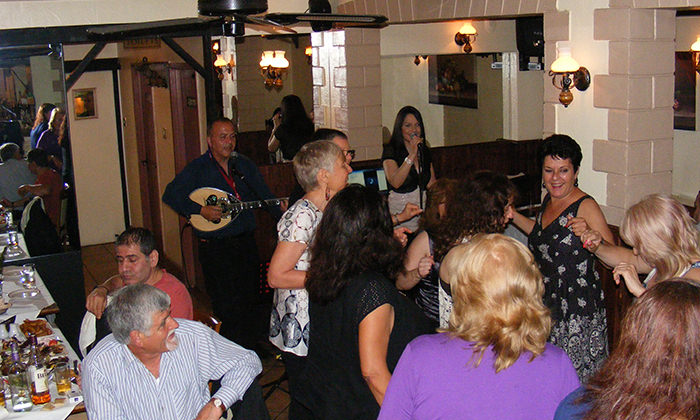 Your special occasions, hen nights, small celebrations
Why not choose the Babinondas for that special night out? Ideal for small & large groups. We can arrange for your group to enjoy a Special Night Out at one of our 'Greek Nights' when a Special menu is available with enticing food at reasonable prices. Your group will join other groups in indulging in a typical night of Greek food, entertainment and fun.